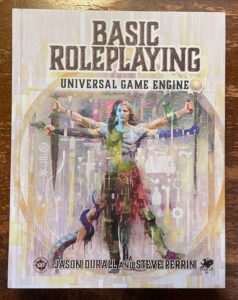 So, after all this time, the folks at nuChaosium decided to embrace the concept of a standalone core BRP book after all. Which leads us to BRP: Universal Game Engine. BRPUGE was released in PDF back in the spring and is now available in print. Buy it direct from Chaosium and you get the PDF for free with the print version. My physical edition just arrived, so here are a few thoughts and some pictures.
BRPUGE is nicely bound and:
has the now largely obligatory ribbon bookmark
is printed on crisp, creamy, uncoated paper
has charming new color & b/w art
is 99.44% a cleaned up & in-print version of the 2010-era Big Gold Book
All-in-all seems to be worth the money if you're someone who plays BRP games. Or just wish you were. Or happen to be a BRP completist.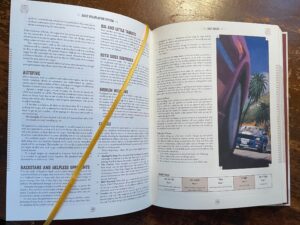 I have read that a few things have been excised from this edition (when compared to the aforementioned BGB), but I haven't gone hunting to confirm or uncover anything specific. Supposedly Strike Rank rules as well as rules for treating Attack and Parry as two separate skills for melee weapons have been omitted. But I've never cared for SRs and splitting Attack/Parry is too fiddly for my tastes. So, meh?
On the whole it looks nice and feels good but it is not, strictly speaking, an essential purchase. However, if BRP interests you and you don't have the BGB already (or if you want to communicate to nuChaosium with yer scratch that you think BRP is worthy of existing as a standalone book alongside its more integrated flavors like RQ and CoC), well, it becomes an essential purchase then, doesn't it?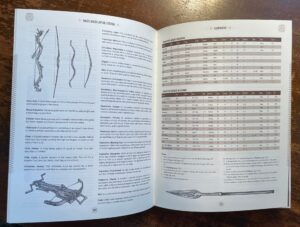 Additionally, I think this edition is covered under one of the post-OGL fiasco licenses so it could in theory be used to publish one's own materials. But I'm not a lawyer and also not exactly burning it up over here producing RPG material to publish so, ah, do your own research on that, comrades.
My final verdict is that holding the book makes me want to play games with the system. And in the end, that's enough. Now if I can just dredge up some players. Sigh.