From the Chaosium Twitter feed:
Magic World is now available in physical copy. Here is the link for it: catalog.chaosium.com/product_info.p… -Nick

— Chaosium (@Ab_Chaosium) March 20, 2013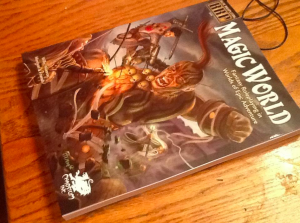 Order it from the Chaosium website. For the record, that's their copy, not mine.
It's also still available as a PDF if that's how you roll.